What should you gift a classical guitar player this Christmas? Even if the guitar player in question happens to be you! Here are some great gifting ideas for the festive season of 2021. Let's go.
Ergoplay Tappert guitar support
Gibraltar 6608 Heavy Drum Throne
Focusrite Scarlett Solo Studio and Recording Bundle
Zoom Recorder H4n Pro
Bam Hightech Classical Guitar Case
Cordoba Humicase Humidified Hardshell Guitar Case
Bible of Classical Guitar Technique by Hubert Käppel
Beatles for Classical Guitar by Larry Beckman
The Art of Practicing: A Guide to Making Music from the Heart
Yamaha CGS103AII 3/4 Size Classical Guitar
Yamaha CGS102A Half-Size Classical Guitar
Ergoplay Tappert guitar support
If you're still using a footstool in 2021, it's time you got yourself a comfortable posture with the ErgoPlay Tappert, a popular guitar support solution. It lets both your feet stay on the floor and your back remain straight. Its height is adjustable to suit your frame and is hugely popular with thousands of classical guitar players. Tried and trusted to save your back. Check it on Amazon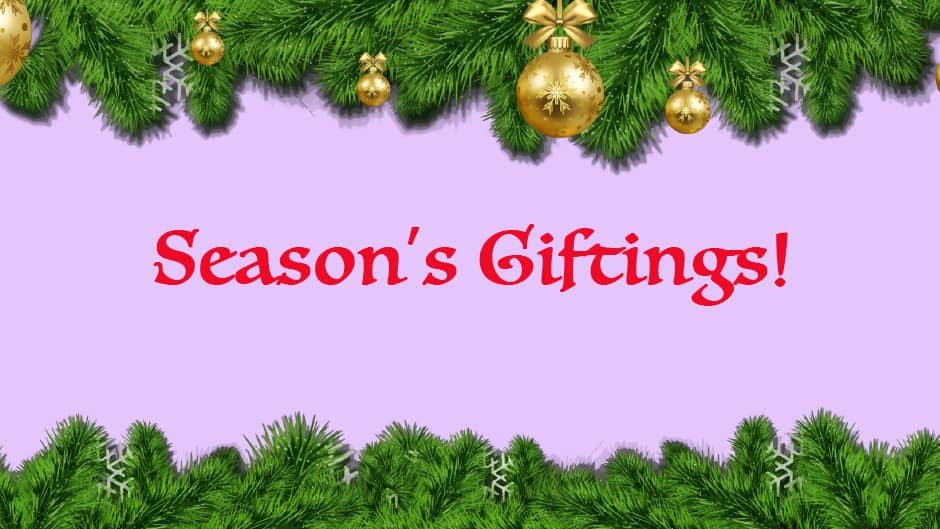 Gibraltar 6608 Heavy Drum Throne
Talking of sitting posture, a good seat can make a huge difference. A good classical guitar chair should be:
Adjustable in height to suit the player
Without arms so it doesn't hinder playing movements
Stable and straight without sloping
Cushioned for comfort
The Gibraltar 6608 Heavy Drum Throne is perfect for a classical guitar player (even though it says 'drum') for it satisfies all of the above criteria. It is a popular choice with numerous fans to its credit. It has a memory lock to lock in the height and the foam is top grade. It swivels too. Check it on Amazon
Focusrite Scarlett Solo Studio and Recording Bundle
It's always great to be able to make high quality home recordings of songs to share with others as also for self-study. With this amazing bundle of a leading audio interface (to connect with a PC or Mac) combined with a good microphone and some added accessories, a classical guitarist can enjoy hours of fun and study. The Focusrite Scarlett is a highly rated audio interface known for its excellent sound quality allowing the user to adjust input levels.
The 'bundle' comprises 7 items: the Focusrite interface, a microphone, headphones, XLR Cable, Knox studio stand, shock mount and pop filter. This is a convenient way to start recording songs right away without the need for anything extra to get going. Plug and play. Check it on Amazon
Zoom Recorder H4n Pro
The Zoom recorder H4n Pro is an excellent option to make home recordings with minimum setup. Even a computer is not required! The compact Zoom machine, palm-sized and a couple of inches thick, has everything a musician needs for recording in a single unit. There are no cables, no extensions, no connections to anything external if you so choose. Check it on Amazon
The H4n Pro has a pair of quality stereo mics built in, with a display to set the recording levels and a Record button to set it all going. A song is recorded directly to an SD/SDHC card which can later be removed and transferred to a computer if required for further processing. Ideal for non-technical guitarists who hate to futz with complicated set-ups. The sound quality is stellar as many user reviews attest. (I myself swear by one for all my recordings.)
Bam Hightech Classical Guitar Case
Fashion meets high tech. Bam cases are designed and made in France. They are high-end cases, nothing basic about them. Perfect for folks who have already invested in a costly or a luthier-made guitar. The hard shell ABS case is designed to protect valuable classical guitars during travel and storage. Check it on Amazon
The instrument is suspended on plush foam cushions with an additional set of cushions provided for a perfect fit. There are ample pockets and storage spaces for keeping a guitarist's accessories like strings, nail files, tuner, etc. There are two neoprene anti-slip, backpack straps for use if needed.
Cordoba Humicase Humidified Hardshell Guitar Case
If you live in an area of variable humidity, especially when it gets very dry in winter, humidifying solutions become a must for protecting classical guitars. The famous guitar maker Cordoba have a Humicase that is a hardshell case with built-in humidity control. While it is a sturdy case in its own right, the humidity control feature makes it all the more valuable. Check in on Amazon
The Humicase is not for only Cordoba guitars but for most full size classical guitars of any brand in general. The built-in humidifier maintains a relative humidity level of 49-51% inside the case, which is considered the ideal level. You can simultaneously use other humidifiers along with the built-in one (or instead of) depending on the weather conditions. Consider the Humicase in low humidity areas, it can be a good asset. Soft gig bags cannot provide this level of protection.
Bible of Classical Guitar Technique
A musician at any level simply cannot own too many books. The 'Bible' is a must for serious students of the classical guitar, whether beginner, intermediate or advanced. It is not a book of songs to play. It is a technique builder of the highest order that will be of value over the years to come. Like a thesaurus plus grammar book for a writer, this is perhaps the most detailed coverage of technical studies ever for training both hands, speed gains, and advanced techniques. Check it on Amazon
The Bible is a meticulous book that every classical guitarist is sure to enjoy, no matter what system they are following currently. A great addition to their knowledge and approach.
Beatles for Classical Guitar by Larry Beckman
Over 25 of the great hits from the Fab Four transcribed for the classical guitar. Take a break from your regular repertoire and – say, here comes the sun! What a fun surprise gift this will turn out to be. Check it on Amazon
The Art of Practicing: A Guide to Making Music from the Heart
This landmark book enlightens amateur and professional musicians about a way of practicing that transforms monotonous and overly strenuous labor into an exhilarating experience. It is not aimed specifically at classical guitarists, but at musicians in general. Check it on Amazon
Acclaimed author Madeline Bruser combines physiological and meditative principles to help musicians release physical and mental tension and unleash their innate musical talent. It is a thoughtful and helpful book about discovering one's musicality.
I have more book suggestions for intermediate guitarists in my article 12 Books for Intermediate Players. Take a look if you're interested. I've provided synopses and purchase links.
Yamaha CGS103AII 3/4 Size Classical Guitar
For an older kid above 8 years of age, this is the perfect beginner's guitar. What better gift to a future guitarist than a classical guitar itself? Elementary school kids up to the 6th grade will find the Yamaha CGS103A easy to learn because the size is a comfortable one. Check it on Amazon
For that matter, for an adult with small hands, this can be a great guitar too. Yamaha is famous for its well built, great-sounding, budget-priced classical guitars. The CGS103A is its three-quarter size variant for young learners. It combines a robust build and an affordable price. Yamaha has been making them for over half a century so you can take high-quality standards and value for money pretty much for granted.
Yamaha CGS102A Half-Size Classical Guitar
The Yamaha CGS102A is a top-selling, 1/2 size beginner guitar for kids below 8 years of age. There aren't that many 1/2 size classical guitar brands out there and Yamaha rules the market. Check it on Amazon
Many small-sized, tinny-sounding playthings go by the name of nylon-string guitars but they are very difficult to take seriously. Coming from a reputed company, the Yamaha CGS102A is certainly not a toy. The 102A holds up solidly well in terms of build, playability and overall sound for a young student. It is a proper guitar, not a uke or less. Ask any guitar teacher.
______
On a related note, for the festive season, I have a listing of Christmas song books that classical guitarists are expected to play. And I also have a listing of easy Christmas duet books if you have a partner to jam with.
Happy festive season!