There are a dozen classic albums of classical guitar music that are mandatory listening. Add to that a few of today's performers as also educational albums if you are a guitar player. The list totals 20 albums you must listen to. The players span different eras from the sixties to today, the music spans over 500 years from early Renaissance to today.
Andres Segovia: Segovia Collection
Andrés Segovia: The Art of Segovia
Julian Bream: Baroque Guitar
Julian Bream The Golden Age of English Lute Music
John Williams: Spanish Guitar Music
John Williams: The Great Guitar Concertos
Julian Bream and John Williams: Together – Ultimate Collection
Christopher Parkening: Parkening Plays Bach
David Russell: Air on a G String
Ana Vidovic: Guitar Recital
Xuefei Yang: Romance De Amor
Various Artists: Essential Guitar
These are mostly solo guitar performances with occasional duets and concertos. All performers are world class. The recordings are of excellent quality. There are songs of the lute, transcriptions from other instruments like violin or piano, pieces for the Spanish guitar and works of modern composers. Some are available as audio CDs, others as Mp3 files or with streaming access.
Use the list to build your classical guitar music collection.
Need an introduction to some great classical guitar music?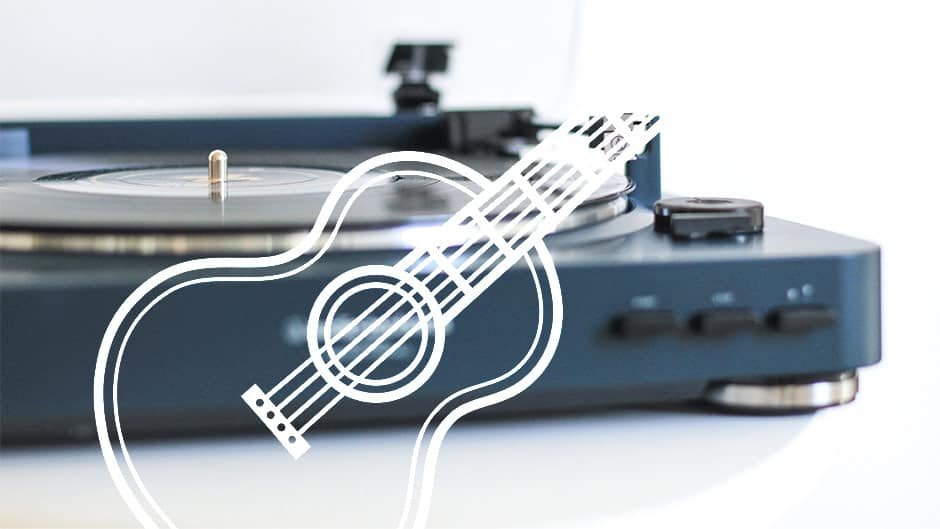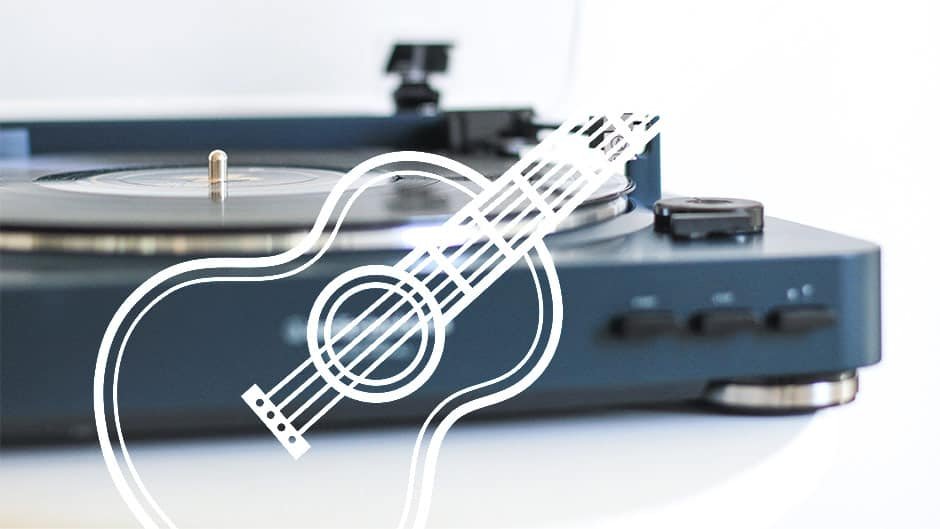 1. Various Artists: Essential Guitar
37 pieces | Mp3 files | Buy on Amazon
While it's always debatable what exactly 'essential' guitar repertoire means, this collection on 2 CDs does a remarkable job. Some of the finest pieces written for the classical guitar, in terms of love at first hearing, are there. 
Recuerdos de la Alhambra, the tremolo classic, is present as also other staples like Albeniz's Asturias, Malaguena, Stanley Myers' Cavatina, Barrios's Danza Paraguaya No. 1, de Visee's Prelude in Dm and Tarrega's Estudio Brilliante. But there is a wealth of non-typical choices too that make this collection an unexpected joy to listen to.
To someone fresh into classical guitar music, this is an attractive package to immerse themselves in. There is enough material to keep one company for a few years at least, soaking in all the different tunes, textures and time periods. It is an easy listening CD from the start and is a great introduction to the tonality of the instrument and the sweetness it is capable of.
While no 'star' performer is credited with playing all the pieces, there is a list of excellent talent on display. Pepe Romero, Alexandre Lagoya and the Uruguayan guitarist Eduardo Fernandez are exceptional players who are among the artists listed as performers on these CDs. Highly recommended!
2. Various Artists: Spanish Guitar (Red Classics)
30 pieces | Audio CD | Mp3 files | Streaming | Buy on Amazon
This is a surprisingly good introduction to the music of the classical guitar. I'm saying 'surprisingly' because among the various artists credited with playing the pieces, there is no well known player here. But both the choice of pieces – as many as 30 of them, no less – as well as the quality of the playing are praiseworthy.
You have the staples like Recuerdos de Alhambra, Lagrima, Danza Paraguaya, Les Folias d'Espana, Suite Española, Capricho Arabe as well as the orchestral Concierto de Aranjuez. All played fluently and well. This covers top guitar composers like Tarrega, I.Albeniz, Barrios and Rodrigo. Another box ticked there.
If you're new to classical guitar music or want a sampling of its music, you would do well to buy an inexpensive collection like this and start your journey. The playing is good, the recording quality is fine and it probably matters not who exactly the performing artists are. (They appear to be from Eastern Europe.)
The must-have classic albums of the masters
3. The Segovia Collection, Vol. 1: The Legendary Andres Segovia in an All-Bach Program
16 pieces | Mp3 files | Audio CD | Buy on Amazon
By taking the humble and folksy guitar to the august concert stage, Andres Segovia's built his lasting fame on tirelessly promoting the classical guitar throughout his career spanning decades. He won fans for it through his exquisite playing. He energetically promoted Bach's lute suites and cello suites in particular and even transcribed many for the guitar himself.
Segovia's playing of Bach is very special to lovers of the classical guitar and music lovers in general. This album captures his magic with some good quality recording.
Hear a true artist at work performing, among others, the famous Lute Suite No.1 and Cello Suite No.3. A noteworthy rendition of the violinist's crown jewel Chaconne ends the album.
4. Andrés Segovia: The Art of Segovia
41 pieces | Mp3 files | Audio CD | Buy on Amazon
"Hey, Alexa! Play us some Segovia."
For some, nothing can compare with Segovia when it comes to guitar music. This double-CD album is proof of the master's remarkable art. You don't need to know anything about classical music to appreciate extraordinary playing. This was an original 2-CD release with as many as 41 pieces by the great master, now available as mp3 files as well as streaming.
The pieces here were recorded between 1952 and 1969 when Segovia was in his seventies. You wouldn't know that from hearing the album. His playing is lively and strong and sensitive as it always remained for most of his long life.
Disc One showcases his own perennial favorites including Turina's Sevillana and Albeniz's Asturias, a must-hear, and Castelnuovo-Tedesco's Tonadilla.
Disc Two has largely transcriptions for the guitar, originally written for other instruments. Bach, Chopin, Mendelssohn are all here. 
Segovia is no showman going for every crowd-pleasing pyrotechnic. He is the ultimate purist, the most authentic Spanish guitar performer who started it all. This is a great CD if only because it introduces the listener to this beautiful instrument as well the man himself.
5. Andres Segovia: Segovia Collection
92 pieces | mp3 files | Streaming | Buy on Amazon
Fond of Segovia? This is the mammoth set to get. A massive 4 CD box set with as many as 92 pieces played with his intimate touch.
CD One has the famous concertos for the classical guitar written (or transcribed for) by Rodrigo, Ponce and Boccherini. It places the guitar in the context of an orchestra, away from its usual concert place as a solo instrument.
CD Two covers 20th century compositions that are dedicated to Segovia himself. He was great at convincing talented composers of his time to compose original pieces for the guitar. His success in doing so can be heard here in sterling compositions by Ponce, Torroba, Castelnuovo-Tedesco, Isaac Albeniz and Granados.
CD Three includes what may be called standard classical guitar literature: 19th century and earlier pieces from Milan and Murcia to Aguado and Sor. Segovia provides his romantic touch to these period pieces that is much imitated to this day.
CD Four showcases the master's fondness for Bach. All the celebrated arrangements of the venerable JS are here. His personal and poetic rendition of the Chaconne is on display.
This is a deep immersion into some of the best classical guitar repertoire. Over 5 hours of gorgeous music – it's a 24/96 remastering from the original files in the fifties and sixties.
6. Julian Bream: The Golden Age of English Lute Music
24 pieces | Audio CD | Buy on Amazon
It's not just lute music, it's lute music played on a lute. Julian Bream, one of the greatest modern players of the classical guitar, has been possibly the greatest exponent of the Renaissance lute as well. He went back to the original instrument, to great critical acclaim, to play the lute compositions of Dowland, Byrd and Cutting among others.
The lute's tone colors are different to the modern classical guitar. Yet there is so much that is similar and relatable. To hear lute compositions performed on the lute is a huge plus in itself. There aren't many who can do this at this level. We are privileged that we can listen to something like this at all.
Galliards and pavans from the period are all here. So too are the more famous Elizabethan pieces: Tarleton's Resurrection, Lord Willoughby's Welcome Home, Lady Clifton's Spirit, et al. As also a nice rendition of Greensleeves by the famous Anon.
7. Julian Bream: Baroque Guitar
22 pieces | Audio CD | Mp3 | Streaming | Buy on Amazon
The pieces here are Bream's celebrated renditions of Baroque works, particularly Bach. Compositions by Sanz, Sor, de Visee and Weiss are also covered. He is regarded as something of an authority when it comes to interpreting Baroque music by a generation of guitarists. Listening to his impeccable playing makes us understand why this is so.
This CD (of recordings from the 60's) will feature in any compilation of essential guitar music. There is the well known Bourree from Bach's Lute Suite in E Minor, made famous to a larger audience by Jethro Tull. The lesser known pieces are beautifully played and merit repeat hearing.
This collection feels like a robust concert set rather than a random miscellany. A pavanne and canarios by Sanz, a prelude and fugue by Bach, a fantasy and minuet by Sor, a passacaiile and fantasie by Weiss, topped with a suite by de Visee and the famous Suite in E Minor BWV 996 by Bach.
It's a must-have CD.
8. Julian Bream: Music of Spain
93 pieces | Audio CD | Mp3 files | Streaming
| | |
| --- | --- |
| look inside | Julian Bream – Music of Spain [Box Set] By Julian Bream. By Luis de Milan, Luis de Narvaez, Fernando Sor (1778-1839), Francisco Tarrega (1852-1909), Isaac Albeniz (1860-1909), Joaquin Turina (1882-1949), Joaquin Rodrigo (1901-1999), Enrique Granados (1867-1916), Dionisio Aguado y Garcia (1784-1849), and Miguel Llobet (1878-1938). Classical. CD (6 discs). Published by Sony Music Entertainment (NX.88985313312). |
This is a huge 6-CD box set devoted to recordings of Spanish guitar music by Julian Bream, one of its finest exponents. No one apart from his mentor Segovia has done more to enhance the standing of the guitar than Julian Bream, according to BBC Music Magazine.
The title makes the collection a homage to composers from Spain. So there are no de Visees or Dowlands here, no Bach or Barrios. But a whole host of Spanish composers from hundreds of years ago (Mudarra and Milan) to the contemporary Rodrigo.
The discs usher in the music of the times chronologically:
Disc 1: Milan, Narvaez & Mudarra
Disc 2: Sor & Aguado
Disc 3: Granados & Albeniz
Disc 4: Tarrega, Malats, Pujol, Llobet & Turina
Disc 5: Mudarra, Milan, Narvaez, Murcia, Boccherini, Sor & Aguado
Disc 6: Rodrigo
That does justice to a full complement of impressive Spanish composers down the ages. All played with the magical touch of Bream that fans all round the world will love. It is certainly a collector's item.
9. John Williams: Spanish Guitar Music
23 pieces | Audio CD | Mp3 files | Streaming | Buy on Amazon
This is a quick and easy introduction to the beautiful world of classical guitar music, performed by one of the greatest players of the instrument.
It has all the favorite pieces that are so attractive in the first hearing itself: Asturias, Canarios, El Colibrí, Madronos, La Maja de Goya, Recuerdos de la Alhambra, Spanish Dance No.5, Sevilla, Fandanguillo op 36 and El Testamen D'Amelia featuring those magical harmonics. It's the kind of music that wins over new fans to the guitar almost instantaneously.
So if you're reading a book, quietly pottering about the house attending to odds and ends, or cooking something interesting, let this CD play in the background. You will come to love the music, the instrument and the performer himself. There is an unforgettable lyrical style Williams brings to pieces with the precise technical control he is famed for.
As a beautiful introduction to the classical guitar itself, there's nothing that exceeds it. It lays out all the classic standards one after the other for some great listening.
10. John Williams: Romance of the Guitar
19 pieces | Audio CD | Mp3 files | Streaming | Buy on Amazon
This is is an eclectic collection of pieces that showcase today's classical guitar, not with its old and reliable standards, but with surprising contemporary inclusions.
Modern composers like Andrew York (Sunburst), Brouwer (Berceuse) and Erik Satie (Gymnopaedie No. 3) feature here. A lovely rendition of Cavatina (from the film The Deer Hunter) by Stanley Myers is also here. So is El Condor Pasa, an old Peruvian tune made famous by Simon and Garfunkel. There are orchestral colors added throughout. This is not an exclusively solo guitar album.
The CD shows off the classical guitar in non-traditional ways. Yet there are transcriptions of the familiar Bach, Vivaldi and Scarlatti. Other more expected music from guitarist composers shows up: O'Carolan, Barrios, I.Albeniz (with his famous Asturias), Ponce and Lauro. The very first piece is the anonymous Romance, the staple of every beginning guitarist, set to a string orchestra.
For an adventurous album that explores many periods and voices, it ends fittingly with the lyrical, slow movement of one of the most famous concertos written for the classical guitar: Rodrigo's Concierto de Aranjuez.
This is romance of the guitar, indeed.
11. John Williams: The Spanish Guitar Anthology – Box Set of 7 CDs
91 pieces | Audio CD | Buy on Amazon
This is a massive box set of 7 CDs. The pieces were recorded across a wide timespan – from 1965 to1995. The sound quality is generally quite good overall. It is a tribute to the long lasting career of one of the greatest players of the classical guitar.
You can expect all the classical guitar staples here – from Asturias to El Colibri to Recuerdos de Alhambra to the Mozart variations. Practically everything in the regular guitar repertoire is here as is only to be expected over such a wide span of years. If anything, there is duplication that may be of interest to the true aficionado but mildly annoying to a general listener. As many as three versions of Rodrigo's concerto? Perhaps a trifle too much.
As one reviewer suggested, since Williams always plays everything flawlessly, to hear one more repeat of the same piece played equally flawlessly does not serve any purpose. In any case, we are complaining of more rather than less, so that's not really bad.
I honestly think that so much to listen to from John Williams at an affordable price is a tremendous bonus. It is a wide and generous selection of pieces. On some of these pieces, another great guitarist of our times Julian Bream joins Williams as a duet partner. That is sheer bliss.
Don't pass this over. It is a valuable and well stocked collection.
12. John Williams: The Great Guitar Concertos
8 concertos | Audio CD | Mp3 files | Streaming | Buy on Amazon (affiliate link)
This is a fine collection to own if you're into guitar concertos. Or if you're interested in widening your interest beyond the solo classical guitar. You will discover that the guitar plus a small orchestra has some great music written for it. It is a double CD release.
Williams has typically gone off the beaten track by not just offering a concerto or two as part of mainly a solo album. He recorded an entire album in 1989 of concertos, the best of the lot. He performs a full set of 8 concertos by the masters including Vivaldi, Rodrigo and VIlla-Lobos.
Concerto For Guitar And String Orchestra In D Major by Vivaldi
Concierto De Aranjuez by Rodrigo
Fantasia Para Un Gentilhombre by Rodrigo
Concerto No1 In D Op 99 by Castelnuovo-Tedesco
Concerto For Guitar & String Orchestra In A Major by Vivaldi
Concerto For Guitar & String Orchestra, Op. 30 by Vivaldi
Concerto For Guitar & Small Orchestra by Villa-Lobos
Concierto Del Sur by Ponce
It is certainly one of a kind album in the classical guitar world. Williams is as usual at his virtuosic best and the recording is world class.
13. Julian Bream and John Williams: Together – Ultimate Collection
48 pieces | Audio CD | Mp3 files | Streaming | Buy on Amazon
So what happens when two of the best guitarists of our time get together and play duets? You just wish someone recorded them… and someone did. These are 48 delightful duets on the classical guitar played by the stars themselves – Julian Bream and John Williams. It is a 2-CD compilation of recordings over two sessions at different times.
The second CD was originally released as Together and the first CD is the later release Together Again. They were remastered as a single issue through this Ultimate Collection release. For all the over-praise that music marketing is capable of, this 'ultimate collection' does have a valid ring to it.
The classical period master composers are here: Carulli, Sor and Giuliani with some delightful pieces. Later composers like Albeniz and Granados are there too along with transcriptions of Debussy and Falla. If you are a soloist mainly listening to solo guitar albums, then the composers or the names of their works featured here will hardly even matter.
What will matter is the fact that you are in the hands of two fine exponents of the guitar and they could play Twinkle, Twinkle and you'd be spellbound. 
There's a lot of energy in these recordings and in the interplay of these two artists. There's a lot of music here to keep you occupied, if not enthralled, for years. And for once, you don't have to get into the debate of Bream vs Williams being the better guitarist.
14. Christopher Parkening: Parkening Plays Bach
16 pieces | Audio CD | Buy on Amazon
In the words of the great Segovia, Parkening "is one of the most brilliant guitarists in the world." He was introduced at a young age to the music of Segovia's guitar and thus began an eventful recording and touring career and an eventual teaching one.
This is one of Parkening's early LPs in digital form. He not only plays Bach but, as the fine print on the cover says, he also plays Scarlatti, Handel and Couperin. His touch is different and makes everything appear simple. His control and artistry are indisputable. His version of Jesu, Joy of Man's Desiring on this CD is alone worth the price of admission, in my opinion.
This is among his best recordings. His feel for Bach especially is so apt and convincing.
The music of today's stars
15. David Russell: Air on a G String – Baroque Masterpieces performed on guitar
24 pieces | Audio CD | Mp3 files | Buy on Amazon
Along with Parkening and a few others, David Russell belongs to the category of next-generation classical guitar greats. I personally own almost everything Russell has recorded and I find his music has great sensitivity and power. You don't hear string squeaks, nothing appears difficult or strained, there is no genre where he does not excel.
His rendition of Baroque music I highly recommend. This CD has 24 pieces from the period written by four composers: Bach (of course), Weiss, Couperin and Saint-Luc. The last named was a new one for me and I still haven't found any music written by him. But even unknown pieces become so listenable when someone like Russell plays them.
It is a fabulous album and ends perfectly with Bach's Air on a G String. It is one more CD to treasure from one of today's brightest stars.
16. Ana Vidovic: Guitar Recital
21 pieces | Audio CD | Mp3 files | Streaming
You can't miss her on YouTube. Ana Vidovic was a child prodigy from Croatia who recorded her first CD when 14 years old. The Guitar Recital CD, one of her best, is from the year 2000 when she was barely 20 years old. The recording quality is good and her playing is superb.
She plays a mix of five composers with great skill: Bach, Ponce, Walton, Tarrega and Sulek. The last named is a fellow Croatian composer whose Troubadours Three is the only known composition for the classical guitar. She plays all three with an enviable touch: Melancholy, Sonnet and Celebration. Not easy pieces at all!
Every piece chosen here is of virtuosic quality, nothing moderately difficult even. For all that, Ana breezes through them with remarkable flair and clarity. Whether it's Danza Mora or Tarrega's Capricho Arabe or the 5 Bagatelles by William Walton, you are not listening to any upcoming talent here. You are listening to established talent.
Watch a few of her YouTube renditions if you need to be convinced of her virtuosity and caliber.
Any of Ana's later CDs are worth recommending too but this one has a special place in my collection, perhaps because of the expert way she tackles Bach.
17. XUEFEI YANG: Romance De Amor
16 pieces | Audio CD | Buy on Amazon
Xufei Yang is today's rising star without a doubt. This is a modern guitarist introducing us to the classical guitar standard repertoire although there are contemporary pieces in the mix too.
There is the familiar Asturias, Recuerdos de Alhambra, the anonymous Romance (de Amor), El Colibri and Cavatina all played expertly. The Peruvian El Condor Pasa, made famous in the pop world by Simon and Garfunkel, is there too. But there is also a list of not so well knowns: Sakura, I Believe, Anak and La Cumparsita to mention a few.
It is a heady mix taken on by an exciting performer to showcase her talent. Xufei is currently a big name in live concerts and there is always interest in her recordings following her live performances. One of the reviewers of this album gushed that she "plucks the string one by one until I melt -)".
As a fellow journeyman classical guitarist, I cannot help notice when someone has the knack for flawless playing. Yang is certainly one of them.
Albums to build repertoire for guitar students
18. Easy Renaissance Pieces for Classical Guitar
61 pieces | Paperback with CD
| | |
| --- | --- |
| look inside | Easy Renaissance Pieces for Classical Guitar With a CD of Performances Book/CD. By Jerry Willard. By Various. Edited by Jerry Willard. Music Sales America. Classical, Renaissance. Softcover with CD. With guitar tablature. 80 pages. Music Sales #AM1001638. Published by Music Sales (HL.14037750). |
For guitarists venturing into the world of lute-based Renaissance music, this book + CD serves a useful educational purpose. You get to listen to what you're supposed to play!
To match the stridency of a lute somewhat, a modern classical guitar uses a capo to play up the fret. Fixing a capo on the second (or third) fret gives it a unique sound.
While there are 61 pieces in this collection – all well played, well recorded – the pieces are not always 'easy' (no matter what the title says). Some are for sure, but many require intermediate skills on the guitar. The hours you spend working on these pieces will be worthwhile though.
For the music selection is impeccable – superb works from the Elizabethan era by the star composers of the day Dowland, Johnson and more (including King Henry VIII).
19. 50 Renaissance Solos for Classical Guitar
50 pieces | Paperback with online access to audio
This is also a book + audio combination. It is also about Renaissance music. The main difference lies in the 'easy' part. These are heavily edited pieces to make them all playable pretty easily. You will not face the original complexity of a Dowland song. But you will certainly get introduced to Dowland – which is a good thing.
For folks wishing to expand into classical guitar playing, the book is a useful companion. It features the (simplified) works of other period composers like Cutting, Campaign, Gibbons and many others. A total of 21 composers are featured here. 12 of them are the famous Anon 😉
You get online access to the audio using a unique code inside the book.
For regular acoustic players, all the pieces come in TAB notation too. This is a great boon to those guitarists wanting to explore this genre of music but have weak or no sight reading skills.
20. 50 Easy Classical Guitar Solos by Jerry Willard
50 pieces | Paperback with online access to audio
| | |
| --- | --- |
| look inside | 50 Easy Classical Guitar Pieces By Jerry Willard. Edited by Jerry Willard. Arranged by Jerry Willard. Music Sales America. Classical. Softcover with CD. With guitar tablature. 64 pages. Music Sales #AM978428. Published by Music Sales (HL.14011329). |
This book is in similar style of a book with online audio access (with a unique code inside the book). It features a well balanced repertoire from conventional periods of classical guitar literature that are just right for a beginner.
Here too, pieces have been simplified for a beginner to negotiate with ease. Jerry Willard is a noted editor known for his helpful books on the classical guitar especially for those starting out. The book provides standard as well as TAB notation.
Composers here include Sor, Carulli, Dowland, Mozart, Tarrega and more. The audio files are full length performances and can be slowed down for playing along.
It is just the kind of 'sing-along' type book that you can toss in your luggage and get some good guitar time on a holiday.
____________
I also have a listing of 15 all-time greatest hit songs of the classical guitar, which lays down individual pieces that are famous rather than whole albums. Check it out.
If you're interested in building your personal repertoire of classical guitar pieces, I recommend reading my article on 15 sheet music pieces to learn.
You will also want to check out some practical ways to build a repertoire from free sheet music online.
Happy listening!