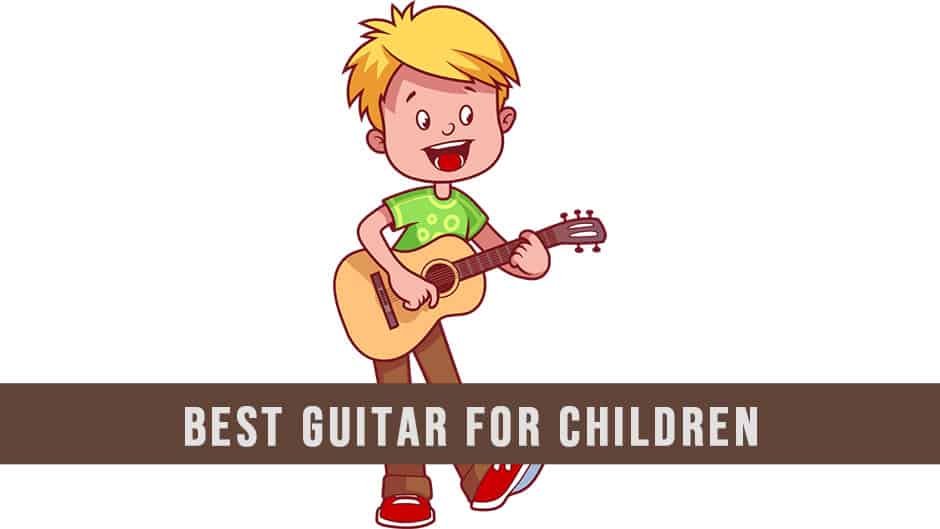 A classical guitar makes a great gift for a child. The nylon strings do not cut into delicate fingers in the way metal strings do. And they can learn to sight read at a young age and play formal music.
I have a couple of suggestions on the guitar to give a child, based on their age group. The older kids from roughly 8 years to 11 will need a 3/4 guitar and I suggest the excellent Yamaha CGS103A classical guitar at Amazon.
For younger kids between 4 and 7 years of age, I suggest another Yamaha – the CGS102A classical guitar at Amazon.
Yamaha has traditionally offered well constructed instruments that you expect to last a long time.
What to look for in a child's guitar
The brand: This is important because the experienced brands have taken the time to experiment with size and comfort. Yamaha is among the older brands that has always been trusted to produce quality instruments that are well made.
Reader ratings: You really want to see 5-star ratings for a product along with a good deal of gushing reviews. You will find adults (parents or grandparents) chipping in with their opinion and it's important to hear the voice of satisfaction in the things they say. After all, they did cough up the money on a hunch and will be glad to report on how the kids are taking to the new instrument in their lives.
Tutor's guidance: Often a good teacher will suggest an option or two to parents. Their recommendations will be based on their own experience with various brands and how they fared. 
Guitar size: Guitars come in a variety sizes: 7/8, 3/4, 1/2, 1/4 etc. There are no industry conventions that define exact specifications for each of these 'fractional' guitars. As mentioned above, a useful rule of thumb is to go for 3/4 guitar for a child over 8 years of age; and a 1/2 guitar for a child under 8 years. (But look for a caveat down the page.)
The 7/8 guitars (with scale lengths of 630 mm) are pretty close to full size guitars (with scale lengths of 650 mm) that they serve older children or teens and even adults of any age with small hands. They are not suited to small children as such.
Price: While there is no need to splurge, don't go cheap either. Don't go below the $100 mark. Quality matters at any age. Progress is smoother on a well made instrument.
And there's this other thing you should know. Opinion is not at all final that a child, especially one over 8 years of age, needs a 3/4 size guitar. Some experts and educators believe that a full size guitar is apt for even kids this young. While it's a whole other subject, it's something you should be aware of and discuss with a tutor/mentor as you see fit before deciding on an instrument.
In case you decide to go with a full size guitar and need help about choosing one, I suggest you check out my review of guitar options for a beginner.
Will the child outgrow a small size guitar?
Eventually, yes. When a 5 year old reaches 8 years of age, he or she will have to move on to a bigger guitar, typically from 1/2 size to a 3/4 size. And similarly, when today's 8 year olds grow up to be 12, they will be ready for full-size guitars.
When inevitable outgrowing happens, you have to flog the old instrument on eBay or Craigslist. Although a good 3/4 guitar – a well kept one by Yamaha or Cordoba, for instance – can be used as a travel guitar. You can use it for years if you maintain it well.
About the two recommended guitars
The Yamaha CGS102A 1/2 size model has a scale length of about 21 inches (535 mm) and a smaller body than a full size guitar. It has a marginally thinner fretboard vertically of 1.9" (48 mm) at the nut instead of the 52 mm standard for full size guitars. 
Every mm counts when the hands are small. A small size of an otherwise well made guitar makes it ideal for a small child to hold it and play it reasonably comfortably. Scale length is the distance from the bridge to the nut.
The CGS102A has spruce wood on the top and Meranti wood on the sides and back. As outlined earlier, Yamaha is well known for making well built, quality sound instruments for over decades. For a few dollars more you can get a gig bag, a tuner, instructional DVD, a string winder, a polishing cloth and an extra set of strings all thrown in with the guitar – a useful Yamaha CGS102A bundle at Amazon link.
——
The Yamaha CGS103A 3/4 size model has a scale length of 23 inches (about 585 mm) for an older child. Its fretboard width at the nut is 1.9" (48 mm). This too is a big favorite among teachers for it is a tried and trusted model. 
It too features spruce as the top wood and Nato for back and sides. It has 18 frets and comes fitted with Savarez D'angelico Light Tension strings. It comes, for a few dollars more, as a Yamaha 103A guitar bundle of useful beginner's accessories, similar to the one noted above (Amazon link).
Other options in the same price range
Cordoba can be trusted to be in the picture when discussing classical guitars for any price band. They do have their presence in this early consumers' market.
The prominent ones in the 3/4 series and 1/2 series models, in my opinion, are the following:
Cordoba Protege C1M 3/4 size – with a scale length of 615 mm
Cordoba Protege C1M 1/2 – with a scale length of 580 mm
And the pricey, though highly spoken of, option:
Cordoba Cadete 3/4 size – with a scale length of 615 mm
You can perhaps see why I don't recommend these instruments. Although they are fine instruments from the Cordoba student series they call the Protege line, they have longer scale lengths.
This is a frustrating aspect of the industry in terms being non-standardized. Specifications like 3/4 or 1/2 don't necessarily mean the same from manufacturer to manufacturer. Whereas the Yamaha 3/4 is pegged at a scale length of 580 mm the Cordoba 3/4 is longer at 615 mm.
Again, the Yamaha 1/2 size signifies a scale length of 535 mm while the Cordoba equivalent scores a longer 580 mm.
In my opinion, if we are going smaller, then let's go really smaller. Hence I prefer Yamaha guitars on this count, although Cordoba is otherwise a very reputed brand with many successful models.
Like I'm fond of saying, when it comes to small kids and even adults with small hands for that matter, every mm counts. Every mm shaved off the scale length makes a difference to playability and reach. And ultimately to overall comfort and progress.
Happy downsizing!