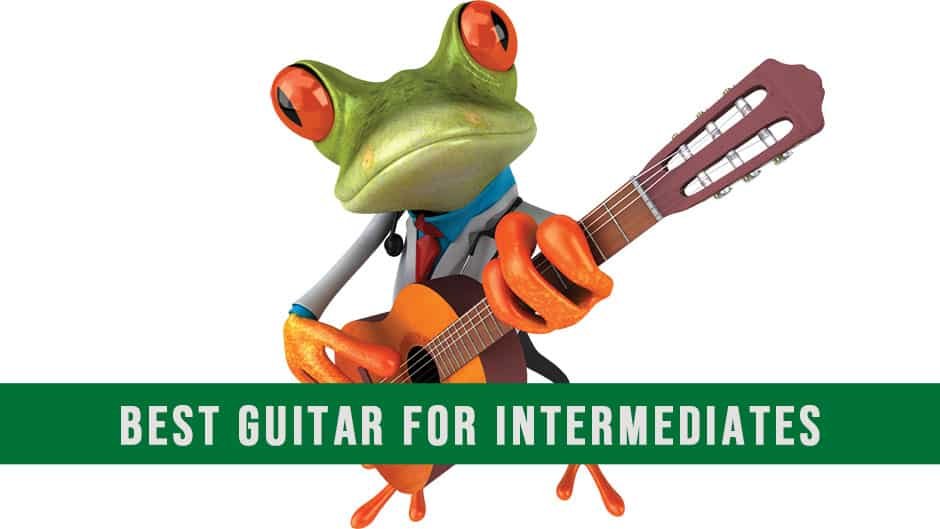 Classical guitar students at the intermediate level have a wide choice in picking their next-level guitar. You could be an early intermediate who has been playing a year or two and feel you've definitely left your beginner status behind.
Or you could be a later intermediate. Someone who has been playing for a few years and feel you've advanced a bit and intend to stay committed to the classical guitar.
After considering a dozen or so models in these categories, I heartily recommend a La Patrie Presentation for the early intermediates. You can check the price of the La Patrie Presentation at Amazon.
For the later intermediates, my recommendation is a Cordoba C9 Spruce top. Check the price of C9 Spruce at Sweetwater.
My suggestion will be to not rush towards the $2,000 mark too soon. There are many playing years ahead and many challenges to overcome. That big jump will come when you get closer to a 'concert' instrument. It will be a step into the world of custom-made or hand-made guitars then.
Not only that, as we will shortly see below, there are fantastic guitars to be had well below that mark.
The La Patrie or the Cordoba mentioned above are very good, nothing beginner about them. Progress is smooth when the guitar is great.
What to look for in an intermediate guitar
Its wood choices: The primary thing you're looking for is solid wood, a cedar top or spruce top. Either is a standard choice of wood for the guitar top (with the sound hole) but you want it to be solid wood. You are leaving the beginner's world of cheap laminates for the top once and for all.
A laminate is basically thin pieces of wood pasted together. A solid wood top is exactly that, a solid piece of wood. Since the top wood plays the most important part in tone quality and resonance, a solid wood top will make a difference to the sound.
Both the La Patrie Presentation and the Cordoba C9 come with a solid wood top. In addition, both have solid woods for the back and sides as well. The tone woods, as they are called, are fairly standard choices in costlier guitars, usually mahogany and rosewood (and perhaps ebony for the fingerboard).
Good returns policy: Look for a seller with a good returns policy. This is a high-up feature on the list in my opinion. For all the never-ending discussion we can have about choice of woods, bracing and consistency of craftsmanship, each instrument of the same model is subtly different. And, on occasion, drastically different.
As an intermediate guitarist, you will be be able to tell when you like the 'feel' of an instrument and when you don't.
If buying from an actual store, it's why experienced players recommend that you try out different pieces of the same model. It must feel good to play. If buying online (because you are living in a town that doesn't have a big guitar store), then checking for a good returns policy is paramount.
With leading retailers like Amazon, Sweetwater and the like you should be good. But it's worth double checking before you buy.
Its playability: As discussed, this hard-to-define quality is a judgement call. Most intermediate players, with even a couple of years of experience, will be able to make the call. The question you are answering: Does it feel good to play my pieces on this?
Quite apart from the sound, there is something about the way the hands move on a new instrument that can be satisfying. And of course the sound itself. You need a basic hygiene check, nothing fancy. A reputed brand should deliver it.
Its popularity: With so many brands out there, there's bound to be contrary opinions about everything. But you certainly want to hear some ardent fan voices. You want to know others have tried and tested it for you over time and are happy.
My recommendations here take care of this criterion, but you are welcome to do your own check.
Its brand name: A wooden instrument, even if made in a modern factory, is never really identical to another one. So if a brand wins a name for consistent quality, it has won half the battle on your behalf.
The Canadian company behind La Patrie guitars has been making a quiet name for itself over the years. And Cordoba is by now a formidable name in the industry.
Its price: While you certainly don't want to spend too much, you should spend enough (as discussed earlier). Feel comfortable with the budgets I've stated (the $500 mark for an early intermediate and the $1,000 mark for a later intermediate).
Save up to reach these levels, if you must. There is really no big difference you will enjoy if you move from a $150 guitar to a $250 one.
About the La Patrie Presentation
This is a respected brand of classical guitars, made in Quebec, Canada.
In addition to its solid Canadian (what else?) cedar, the La Patrie has solid rosewood back and sides and fingerboard, and a mahogany neck. The thing to note that, at this price range, the guitar is an all solid-wood one.
This is among the mid-price range of their guitars and is highly spoken of. Users talk of its easy playability (because of its comfortable action) as well as its 'solid' feel, meaning it is heavier to the touch. This is a personal preference, one of many subjective qualities that a student must gauge.
(For instance, Cordoba guitars are known for their lightness, Yamaha guitars for their heaviness. Nothing right or wrong here, it's just a preference.)
With a 7-fan bracing for good resonance, the La Patrie is a reasonably priced instrument that should serve a serious student years.
About the Cordoba C9
I would particularly recommend the Spruce top. Its sound is quite crisp and loud. It has quality tone woods, spruce and rosewood. The neck is of mahogany "for maximum transfer of string energy to the spruce top" (according to the company website).
It has rich lower bass notes and it is a very well made instrument with Cordoba's typical Spanish-style bracing.
Even the aesthetics of the guitar have been made with an eye on concert performance. With its mother-of-pearl rosette inlay and gold tuners with ebony buttons this is a handsome instrument.
If you have a few hundred dollars of spare change, you could consider the C9's elder brother – the Cordoba C10, which again has its huge set of fans.
But, honestly, with the features that the C9 has for the price you'd be hard pressed to find something that truly beats it convincingly. If you jump from this price range, I'd rather you landed near the $2,000 mark once and for all. You will feel an appreciable lift in quality and all round performance.
The Cordoba C9 is a highly recommended all rounder that should last years of  intermediate playing. For more information, do read my review of the Cordoba C9.
If you are an adult player with small hands, the same guitar has its small size, Parlor version. Parlor is Cordoba-speak for what is generally known as the 7/8 guitar. The scale length of 7/8 guitars is usually 630 mm instead of a full size 650 mm. Scale length is the distance between bridge and nut, usually measured in mm.
If small hands are an issue, do read our review of 630 mm guitars for adults with small hands.
There are other options possible in both the La Patrie and the Cordoba C9 price categories. They would be made-in-Spain brands that are generally well regarded.
You can find a listing of them at a site like GuitarFromSpain.com.
These are good options in the price ranges we are looking at. Do check the actual prices at the relevant websites.
Alhambra 4P
Raimundo
Camps SP6
Camps M10
Alhambra 7P
I do own the Alhambra 7P as one of my guitars. It is a beautiful instrument. It has a darker sound (which I prefer) than the C9 which is more extroverted and 'brighter'.
Check the price of La Patrie Presentation at Amazon.
Check the price of Cordoba C9 Spruce at Amazon. Or check it out at Sweetwater.
And, just in case you prefer the warm sound of cedar, check out the price of Cordoba C9 Cedar at Amazon. Or check it out at Sweetwater.
Happy decision making!