I am not talking about learning random repertoire pieces from YouTube videos. I'm talking about a formal, organized study of a formal instrument that is the classical guitar. Exactly how good are online courses for the classical guitar?
So what is the best online classical guitar course?
Thankfully, there are at least 5 excellent, well-thought-out online courses for beginners to chart their progress in a systematic way.
The best 5 online courses in this review cover guitar essentials very well: technique, practice routines, sight reading, graded exercises and pieces. Learning to read music (not TABs) is an important skill to learn the classical guitar and all these courses teach you that basic skill – plus a whole lot more.
At a glance…
Website
Author
Price
Grades
thisisclassicalguitar.com
Bradford Werner
Free
None
artistworks.com/guitar-lessons-jason-vieaux
Jason Vieaux
$279
annual
None
classicalguitarshed.com
Allen Mathews
$399
annual
None
onlineguitaracademy.net/online-classical-guitar-lessons
Dr. Emre Sabuncuoglu and Rahul Puar
$650
annual
1 to 7
classicalguitarcorner.com
Dr Simon Powis
$399
annual
1 to 8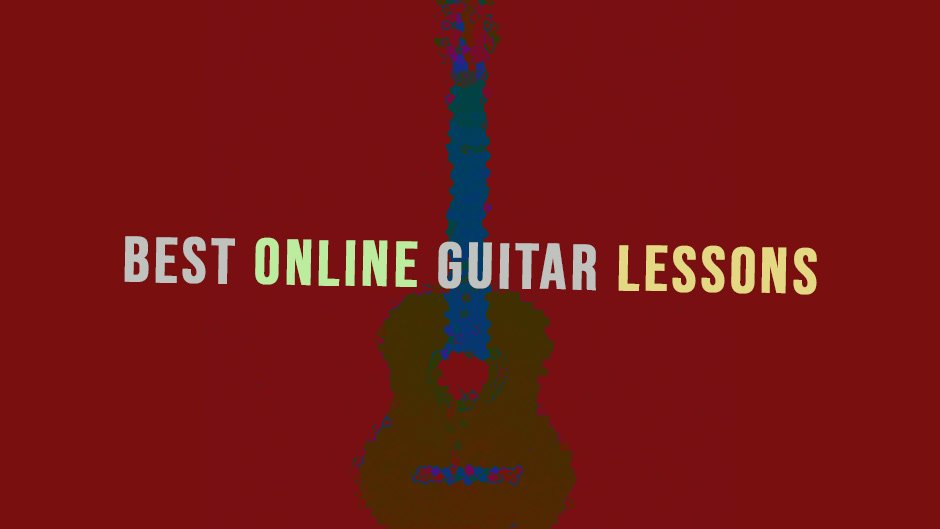 This is Classical Guitar: free and comprehensive training
Bradford Werner is a Canadian classical guitar teacher who puts out helpful videos on YouTube on technique, playing repertoire, choosing gadgets like guitar supports, etc. Knowledgeable and well informed on anything classical guitar, Brad is a humble and painstaking teacher who runs the popular website, thisisclassicalguitar.com.
While the website has a ton of information – it can be overwhelming if you aren't used to the site at first – on every aspect of playing the classical guitar, the site has a fully designed, beginner-targeted set of lessons that serves as a comprehensive classical guitar course in itself!
The material here is good enough for a year and a half of training if not more. Many of these lessons have accompanying videos featuring Werner himself, so the learning experience is one of high quality. Best of all, these lessons are free. There are extensive sections of great value and relevance to a beginner: sight-reading, basic techniques (right and left hand), practicing tips, exercises and repertoire material.
The graded content is in the form of free downloadable documents:
Free beginner course
Classical Guitar Method Book Volume One
Classical Guitar Method – Volume Two
Classical Guitar Repertoire Lessons Grades 1, 2 & 3
Technique and etudes
Favorite exercises
Repertoire collections
For all the high quality teaching materials, the onus is on the student to teach himself. There is obviously no tutor standing over the student directing thier every move. On the positive side too, you will receive no praise for your efforts. For self-starters with self-discipline, this is an ideal course. The quality is excellent and the methods are detailed. But feedback on your progress? You'll have to do it yourself. You are self-motivated, aren't you?
Where the course really shines is, apart from the basic techniques, Brad Werner's explainer videos on countless aspects of technique and repertoire. He really is good at cutting up technical issues into bite-sized chunks and asking you to easily deal with them. For the free price, that is a valuable skill you should take advantage of.
Jason Vieaux Artist Works: Learn from the master
Artistworks.com is a huge site that offers music lessons for various instruments. Its online classical guitar course is designed and run by American concert classical guitarist Jason Vieaux, a Grammy Award winner with a dozen albums to his credit.
The course covers basic essentials like string changing, how to choose a classical guitar and beginner finger exercises. It also covers advanced techniques such as vibrato, barres, trills and ornaments for more advanced players. Vieaux has all aspects covered with hundreds of videos, breaking educational topics into easy chunks along with backing tracks and guitar tabs.
Vieaux's choice of repertoire for the student also runs the gamut from simple novice pieces to those by Bach, Dowland, Tarrega, Villa-Lobos, Barios and Albeniz, to mention a few, for the more advanced player.
The beginner's curriculum is a good amalgam of timeless teaching materials developed by some of the master player-teachers of the instrument – from Sor to Segovia. The beginner stage covers elements from Carcassi's famous method, Sor's progressive studies, Carulli etudes, Tarrega's exercises and the famous Segovia scales. The intermediate course content concentrates on playing repertoire pieces well.
Like with all online courses, the lessons are delivered as pre-recorded, short videos. What is remarkable is the video feedback given to the student – personal and one-on-one. A student submits a chosen piece for Jason's review and receives the master's impressions and advice first hand. A large library of these reviews is shared among the student community so that all may benefit and improve. This is a killer feature!
Not every course has this invaluable feedback from one of the best players of the classical guitar on the planet. For a paid course run by a star performer in a reputed outfit, you don't receive any certification at the end of the course – if that matters to you at all.
At the time of writing the pricing was a follows (you should check online):
– 3 month plan $105
– 6 month plan $179
– 12 month plan $279
As an overall thought, it's fair to say that someone with a bit of knowledge of classical guitar basics will have more to gain from this course. Though the curriculum is good for beginners, there is not much interaction between teacher and student (barring the piece review.) Some students will believe they need more hands-on guidance than that.
Classical Guitar Shed: 'how to' videos and personal attention
Allen Mathews, a guitarist with a passion for teaching the classical guitar, runs the hugely popular classicalguitarshed.com. Its curriculum for beginners goes under the name of Woodshed Program. The site is mostly known for Allen's free technique advice videos as also free videos on how to play repertoire pieces.
Allen's methods are personal (a quirky sense of humor included), detailed and well presented. His is an individualistic, passionate approach combined with a 'let's get this done' practical streak.
Older acoustic guitarists returning to the guitar and wishing to explore the nylon string instrument may find the instruction accessible and appealing. They will learn daily exercises, technique strategies and repertoire pieces and get to start from the very beginning.
Although there are no definite grades or levels, the content is loosely directed towards 3 groups: beginners, early intermediates and intermediates.
Educational content for the Woodshed Program is in the form of progressive videos supplemented with downloadable content. Guitar basics include:
sight-reading
customized exercises
good practice suggestions with focus on solid technique
Both repertoire pieces and technique issues are handled through isolated, individual 'courses' which are detailed videos to explain a particular piece or issue. A great feature is the number of unlimited personal video reviews a student gets. Also included are free private video calls on Skype to sort out any technical or playing issue (fantastic!).
A private community of fellow guitarists who you can play for and listen to is a welcome feature. This feature is often underrated by most students who mistakenly believe that learning a musical instrument is a personal, lonesome endeavor. It's only when you play a musical instrument to others – as it was always meant to be, down the ages – that you realize the value of a shared (and hopefully encouraging) community.
One of the commendable attributes of the site is its emphasis, from the beginning, on playing with expression as against rote and mechanical playing. It also encourages a balanced approach to developing technique as well as learning repertoire pieces in parallel. There are over 2,700 videos at your disposal to learn from on the site.
This is a great learning resource, if a little pricey for a non-academic website. It is more of a personal tutor's vision of learning an instrument as against an academy or conservatory approach, but it works very well for hundreds of online students. "Play beautifully," exhorts Allen Mathews and it's your turn to rise up to the challenge.
At the time of writing, the price of the Woodshed Program was $49 per month or $399 per year.
Los Angeles Guitar Academy (LAGA): 7 Levels to mastery
The formal classical guitar training course from Los Angeles Guitar Academy addresses beginners with no prior playing skills or no sight-reading experience. The course takes the student through various Levels of playing with video streaming lessons.
Level 1 offers foundation skills while Level 7 trains you to playing concert pieces of Barrios, Tarrega and the like with interpretive skill, speed and fluency. This is a classical conservatory approach to guitar mastery. This is world class instruction carried on the web to places that don't have world class instructors.
The Los Angeles Guitar Academy started out in 2005 and has won for itself a name in guitar pedagogy.
The Academy rightly believes that there are "no shortcuts to great technique and musicianship". The classical conservatory model will be perfect for those who want a thoroughly structured, if not formal, education over a time period rather than a quick, refresher type course. For others, perhaps older adults, this may seem too much by way of school-boy rigidity.
It is certainly a great option for the serious student of the guitar. It is closest to offline music schools and conservatories in its systems, methodology and grading. The key features of the course can be summarized as:
A systematic, comprehensive approach to guitar learning
Focus on developing not only technique but also musicality at every level of learning
1,200 pre-recorded videos across all levels
Faculty feedback on video once a month
A holistic view of guitar education instead of a short term, disjointed 'tips and tricks' approach
Qualified faculty hold graduate degrees from reputed music schools with each instructor having over 20 years' experience in teaching and playing
The course is certainly expensive, perhaps its biggest drawback. The student video feedback, while valuable, is no more than once a month. At the time of writing, the course was priced at $650.
Classical Guitar Corner Academy: Formal grades and fun
The CGC Academy "serves adult amateur guitarists by providing them with the highest quality education available." Dr. Simon Powis, who runs the Academy as also creates its curriculum, holds a Ph.D. from Yale in music and is a fine concert guitarist as well as a forerunner in modern guitar pedagogy and author of exercise books and repertoire editions.
With its eight Grades, the Academy caters to absolute beginners (teaching them music reading skills if necessary) as well as intermediate guitarists (looking for course correction and accurate, objective assessment as well as helping them get over the 'plateau feeling') and advanced guitarists looking to hone interpretive skills and fresh approaches to concert staples.
This online course has a well-structured curriculum spread across 8 Grades comparable in quality to the major classical guitar Grade systems (offline) internationally (like Trinity, London or RCM, Toronto)
While it is not compulsory to take the Grade Exams (held twice yearly with video submissions), the curriculum is the same for everyone whether they take the Exams or not. This is a cool feature in that everyone gets to work on the same grade materials at their level of playing but exams are not compulsory
Every Grade level has lesson modules on that Grade's technique, repertoire, practice methods, sight reading, theory and musicianship
An active forum for members to discuss any and every topic pertaining to learning the classical guitar
Annual Summer School meet-up for whoever wishes to over 6 days – with open mic, ensemble practice, master classes, personal training and the like (at extra cost and optional)
Members can and do organise meet-ups of local members in their area for exchanging notes, playing together, catching up
Regular masterclass videos on repertoire by virtuoso guitarists in addition to the regular curriculum
Member challenges every quarter thrown open to all members to develop one focussed, specific aspect of technique at the Grade they are at
An online course like this meets the serious student's needs seeking grade certification as also the self-trained guitarist (with no particular need for certification). It is frankly just about the most comprehensive, involving and formal training for the classical guitar online. The Academy, for all its heavy-duty emphasis on proper curriculum, bears its own weight lightly and hence there is a strong vibe of informality and fun among its international members.
A unique feature is every student is encouraged to start a Progress Journal in the forum, one's own diary of one's efforts and results. It's open to other members to read, but its main purpose is to serve as a personal record of your progress over time in your own words. Invaluable!
At the time of writing the per quarter price was $150 and the per year price $399. Although there is no formal feedback one-on-one (barring the grade exam submissions which feature a thorough video review of your performance), the forum is extremely active where you can ask any question and some seniors will solve them for you. The tutors also participate in the forums, so one of them could chip in with an answer.
For many at the CGC, the forum and its benefits are worth the entry price, besides the high quality, graded curriculum.
So… can you learn classical guitar online?
With the kind of courses listed above, it's easy to see that the answer is a resounding Yes! Of course, you can learn classical guitar online.
Head over to Bernard Werner's free course at thisisclassicalguitar.com and you can see how much quality even a free course can pack.
Do you want to learn from a current master-player of the instrument and look into his mind about the ways he goes about it? Are you intermediate and want to learn the pro tricks to get to the next level using a virtuoso's teaching? Head over to the talented Jason Vieaux's training course.
Do you want to learn from a personable, detail-oriented teacher with a passion for the instrument? Are you someone who has already 'tasted' some of Allen's offerings by way of his single-piece learning videos and looking for a broader learning track (with these learning videos thrown in for free)?
You've come to the right place. Do join Allen Mathews' Classical Guitar Shed.
Are you a serious student looking for serious academy-style learning that is vast, thorough and well structured in Levels? Look no further than LAGA, all yours to begin your new life.
And finally, are you an amateur guitarist looking to take your playing to the next level or two and have already tried a few online hacks? You know enough to want to take the learning process seriously but are wary of most things online? The Classical Guitar Corner Academy is the structured, yet informal way of learning the instrument in today's day and age.
On the other hand, if you want more information on formal offline guitar education from major boards like Trinity, ABRSM, etc. I recommend reading my article on the Classical Guitar Board Exams Review. Here you will be going to actual, physical buildings in your vicinity to give your exams before a live teacher and be evaluated. Old school still lives on.
For some excellent sources of classical guitar sheet music on the net, I recommend my piece Where to Buy Sheet Music Online.
Happy learning!
In the interest of full disclosure, I have followed and downloaded many course materials from Bernard Werner's site; I have bought individual repertoire learning videos from Classical Guitar Shed; and I am a member of Classical Guitar Corner Academy. I am not paid by any of the 5 organizations listed above to recommend them.